One of Europe's largest health clubs has announced that 100 lives have been saved following long-term investment in life-saving automated external defibrillators.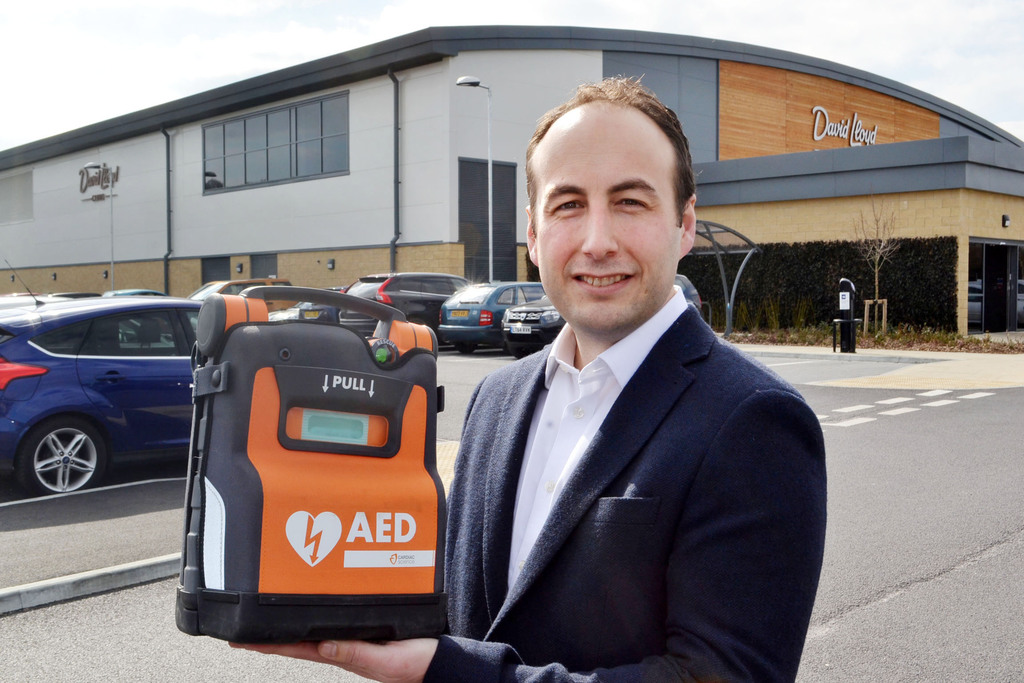 David Lloyd Leisure (DLL) has been investing in state-of-the-art AED technology from manufacturer Cardiac Science since 1998, building a network of AED protection across its 83 clubs in the UK and 11 clubs across Europe. On 100 occasions the AEDS have been used to save lives.
With 26 million club visits a year from 444,000 members and a workforce of 6000 the health and safety team at David Lloyd Clubs has made AEDs readily accessible at every site, even though there is no UK legal requirement to do so.
Caleb Brown, health and safety manager at DLL, said: "AEDs have become so affordable, easy to deploy and learn to use, it's really straightforward for a health club to get involved."
While the survival rate for people who suffer outside-of-hospital sudden cardiac arrest (SCA) in the UK is less than 9 per cent, according to the Resuscitation Council (UK), the survival rate for someone who suffers SCA or other serious health incident at one of the DLL clubs in the UK was 86 per cent in 2015.
All of the DLL clubs have Cardiac Science Powerheart G5 AEDs Fully Automatic with CPR feedback. "I did a lot of research before upgrading to the Powerheart G5s," Brown said. "It was definitely the right decision. We've had such success with Cardiac Science AEDs it would have been foolhardy to move away from the device."
For the full story, please click here.
Introducing The Powerheart G5 AED
Whether you are an experienced rescuer or a first-time responder, you will appreciate how the Powerheart G5* AED combines ease of use, reliability and advanced technology to help respond to an SCA victim. The Powerheart G5 is the first AED to combine fully automatic shock delivery, dual-language functionality, variable escalating energy, fast shock times and CPR Feedback.
For more details on this amazing product, please click on the following link – http://ssdsafety.co.uk/product/aed-defibrillator/
Currently Browsing: 100 Lives Saved at Health Club